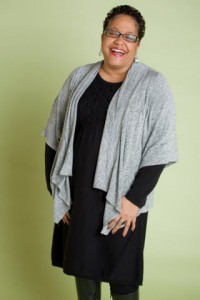 Valerie M Jensen, JD
Val Jensen is an expert in leading cultural change and talent development across and within organizations. Val has been asked to speak, write and advise on leadership, diversity related issues and healthcare disparities. She has spent her career bringing together individuals from very different backgrounds to problem solve and leverage their contributions and energies to help their organizations get the best results. Val has worked locally, nationally and internationally to develop organizations and the talent within those organizations despite differences and the barriers that may create. As the Executive Director of Twin Cities Diversity in Practice, an association of 30 law firms and 16 corporate law departments focused on the recruitment, advancement and retention of diverse lawyers in the Minnesota, Val has coached and counseled numerous attorneys, developed extensive programming on leadership and professional development and created a platform where everyone has an opportunity to participate and grow. Diversity in Practice is a unique model that has become the industry standard in Diversity and Inclusion in the Twin Cities legal market.
In her previous roles Val has worked in law school administration as the head of career planning and as an Associate Dean of Multicultural Affairs. Val has also worked as a local community Prosecutor focused on Truancy Intervention and as a staff attorney to the Honorable Justice Alan Page on the Implementation Committee of the Race Bias Task Force Report of the Minnesota Supreme Court where she assisted in the implementation of race data collection throughout the States Court System.
Val has taught an upper level course on "Race and the Law" at William Mitchell College of Law for the last 10 years where she graduated with her JD in 1996. Val has a B.A. in Political Science with a concentration in African/African American studies from Carleton College. Val has shared her knowledge and talents through serving on numerous community and non-profit boards with her efforts often focused on access and opportunities for communities of color. She is currently the Chair of the Board of Directors for United Family Medicine a community based clinic that serves traditionally underserved populations who have lack of access to healthcare. She also served on the Consumer and Small Employer Advisory Board for MNSure, the State of Minnesota's Healthcare Exchange. She has been asked on numerous occasions to speak at the legislature and at community forums on the Economic Impact of Heath related access and Healthcare disparities.
Follow Val on social media.